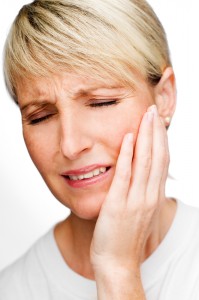 A dental emergency can feel overwhelming! There may be blood, pain, even knocked out teeth, so your first instinct may be to panic. Pazmino Dentistry wants you to know that we're here for you, and with the right team on your side everything will be fine – so don't panic. Instead give your emergency dentist in Temple a call.
Pazmino Dentistry Handles Emergencies
Drs. Manuel and Breya Pazmino offer comprehensive emergency care for patients experiencing dental pain, infection, injuries, or accidents. We understand that for most emergencies, time is of the essence so we'll make every effort to see you the same day if possible. You'll find our dentists are highly skilled and caring, and you'll feel relaxed and at ease knowing you're in good hands.
It also helps when you know what to do during an emergency situation. So here are some helpful tips on how to handle common dental emergencies.
What Should I do?
Some of the common dental emergencies we see are:
Soft tissue injuries: Contain the bleeding with a cold compress and light pressure. Contact us for further instructions.
Dental pain or toothache: This may indicate an infection. Contact us right away, as infections won't go away without treatment. Root canal therapy may be necessary.
Chipping or fractures: A small chip may need smoothing. For large chips or breaks, bring the pieces of your tooth to our office so we can assess the best treatment for you.
Lost fillings or crowns: See us as soon as possible for replacement.
A knocked out tooth: Contact Pazmino Dentistry as soon as possible. We need to see you within one hour of your accident or injury in order to have the best chance of saving your tooth.
This is just a quick overview on how to handle some emergencies, we always encourage our patients to contact us with questions and we're happy to walk you through what to do during and emergency until you can get to our office.
Contact Pazmino Dentistry
If you find yourself facing an emergency, we're here for you. Contact your dentist in Temple right away!