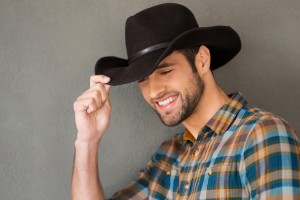 Texans are pretty simple people. We love an exciting football game, great barbecue, and a classy pair of cowboy boots. But, above all, we can truly appreciate how a healthy, bright smile can light up anyone's day. At Pazmino Dentistry, your dentist in Temple promises to provide you and your family personal care and phenomenal service. When you step into our office, you can expect the best. We set the bar high by providing dental services with only the finest materials and custom treatment plans. Just look at why our dental practice stands out from the rest. We're sure we'll be next on our local Texas love list after your first dental appointment!
Meet Our Doctors
Our dentists were destined to do great things! Dr. Manuel Pazmino, Jr. was born into the world of dentistry. Ever since he was a child, he grew up working in and out of dental practices. While he was working towards his undergraduate degree, he gained hands-on experience as a dental lab technician. Soon after he graduated with his BA degree in Biology and Psychology from Rutgers University and the New Jersey Institute of Technology. The cherry on top was earning his DDS degree from New York University College of Dentistry and meeting his wife, Dr. Breya Pazmino. Dr. Breya Pazmino has also had extensive education and has even undergone additional training in sedation dentistry. This dental duo works hard to provide exceptional dental care to all patients everyday—even patients with dental phobia. That's where Dr. Breya Pazmino's specialty training in safe sedation dentistry can help!
We have the Services You Need!
Every patient's visit to our office leaves a long-lasting positive impression. We dedicate that time spent with each patient to bettering their oral health through a variety of services. Whether a member of your family is searching for a stunning cosmetic treatment or needs help with a severe dental issue, our team is ready to provide the care you need and deserve. Some of the innovative services we offer are:
Preventive dentistry
We want to help protect you and your family from ever needing extensive dental care. We office routine dental checkups, professional cleanings, and information on how to care for your teeth at home. Even the smallest members of your family can build a relationship with one of our friendly dentists!
Cosmetic dentistry
We have a variety of options to improve your smile from teeth whitening all the way to overall fixes like porcelain veneers. Our office understands the importance of having a bright, straight smile. A beautiful smile can change your life for the better.
Restorative dentistry
We understand that dental damage can be extremely frustrating to deal with, but it doesn't have to be permanent. When patients look to us for help, we only provide the best metal-free restorations for aesthetically pleasing results and increased functionality.
Emergency dentistry
We understand that accidents happen. Although it's best to stay calm during an emergency, they can be stressful and you may need assistance. Pazmino Dentistry is here when you need us! If you or a loved one are experiencing a chipped, broken, or cracked tooth call our office right away! We have the information you need to keep your accident under control until you can make it to our office.
Visit Our Temple Office
Pazmino Dentistry offers a wide array of dental services designed to maintain and restore healthy, beautiful smiles! Dr. Breya and Manuel Pazmino enjoy meeting local and surrounding patients of all ages. We invite you to experience comprehensive comfortable care with a scheduled dental appointment today! Call our office to meet with either Temple dentist.