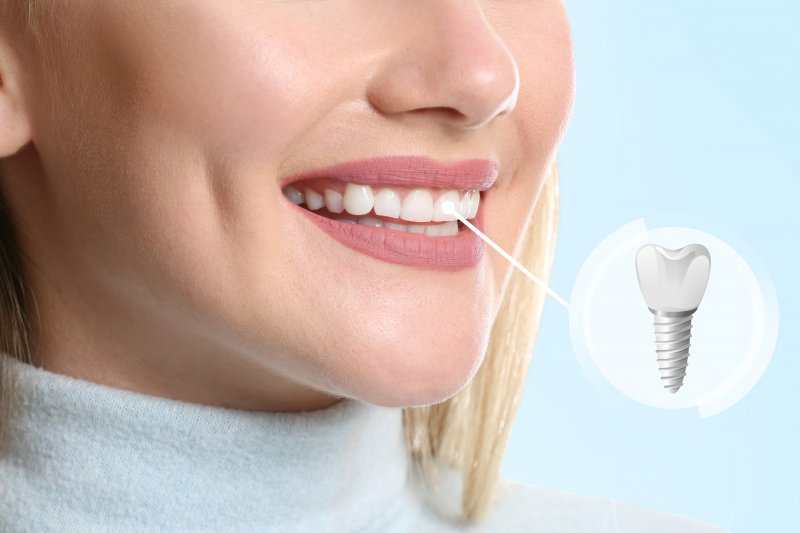 Millions of Americans suffer from tooth loss. If you're a part of that group, you know from experience how much it can affect your quality of life. Well, dental implants are an excellent solution to consider! They are the most permanent method of tooth replacement, helping patients enjoy a smile that feels, looks, and functions just like their old one. But are you wondering whether it's a viable option for you? Continue reading to learn five characteristics that make a good dental implant candidate.
Healthy Gums
Since dental implants are surgically inserted into the jawbone, your gums must be healthy to successfully keep them firmly anchored in place. If they're compromised in any way, they won't effectively hold the titanium post in place and can eventually lead to implant failure. Patients with gum disease will need to undergo periodontal therapy before they become eligible for implants.
Adequate Bone Density
Dental implants are well-known for providing unmatched stability and durability. However, they're only able to do so because they're anchored into the jawbone rather than just resting on your gums. Osseointegration, the natural process that fuses the implant to the surrounding bone tissue, is a critical part of the healing process because it ensures your implants stay in place firmly and permanently.
Commitment to Dental Health
Most people know that dental implants are a long-lasting solution for missing teeth. However, their success relies heavily on a consistent and solid oral hygiene routine. Brushing your teeth twice a day, flossing daily, rinsing with mouthwash, and regularly visiting your dentist for checkups and cleanings are critical for fighting bacteria that may compromise the teeth and gums. By taking all steps necessary to maintain good dental health, you can keep your implants in pristine condition for years to come.
Free From Chronic Disease
It may come as no surprise that chronic diseases and health conditions can create risks for dental implant patients. For example, those with diabetes have a much higher risk of experiencing dental implant failure because their condition interferes with osseointegration and slows the healing process. Other conditions (like heart disease and sleep apnea) can create complications during surgery by interfering with anesthesia. With that in mind, a good dental implant candidate should ideally be free from chronic diseases.
Doesn't Smoke or Excessively Drink Alcohol
Poor habits like drinking alcohol and using tobacco products can interfere with your mouth's ability to heal after dental implant surgery. Excessively drinking alcohol can lead to dry mouth, inhibit blood clotting, and even result in bone loss. It may come as no surprise that smoking or using tobacco products can increase your risk of gum disease. It can also contribute to bone loss, which may potentially result in implant failure.
Are you ready to start your journey towards a beautiful, fully restored smile? Schedule a consultation with your dentist to determine whether you're a good dental implant candidate. Even if you don't meet all the criteria on this list, it's not too late to improve your oral health and boost your chances of successful treatment!
About the Practice
At Pazmino Dentistry, we offer comprehensive and exceptional dental services guaranteed to leave you smiling after every appointment. Our highly skilled and experienced team is passionate about helping patients achieve optimal oral health. If you have missing teeth, we can restore your smile and confidence with dental implants. To schedule a consultation, visit our website or call (254) 778-3587.