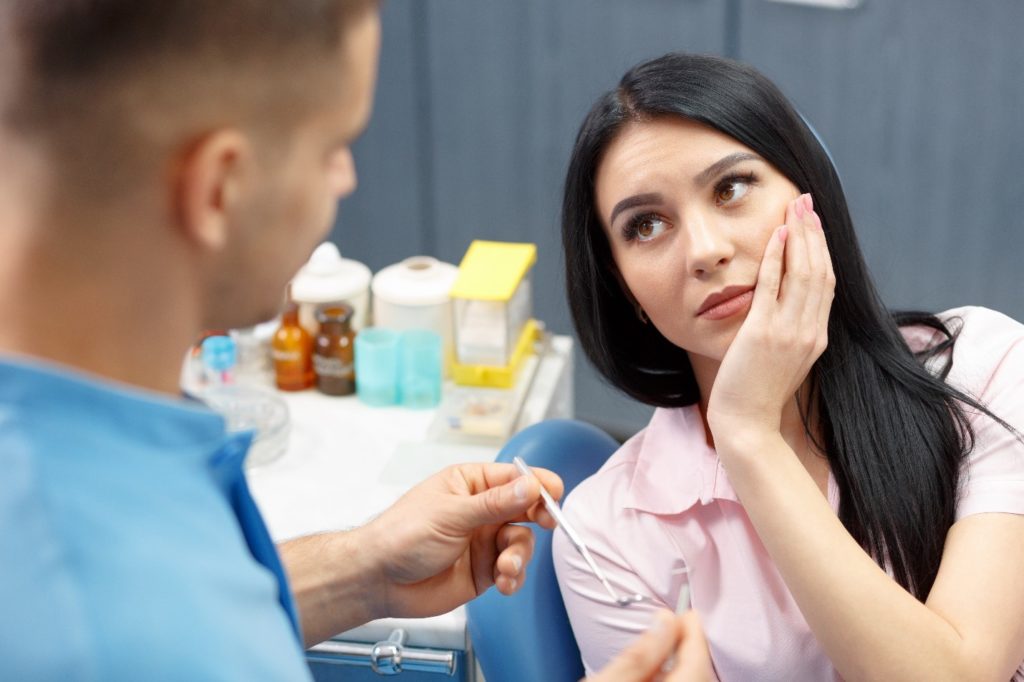 Dental emergencies can happen when you least expect them; and they're often quite inconvenient! In fact, according to the American Association of Endodontists, approximately 5 million US adults and children have one or more of their teeth knocked out every year. But when it happens to you, what should you do? Is putting the tooth back in its socket yourself a viable option, or should you hold off until you visit your emergency dentist? Keep reading to learn more about what you should do in this situation, along with some tips for preventing it from happening in the first place.
Getting the Tooth Back in Its Socket
If one of your teeth has been knocked out, it's important to act quickly—typically, displaced teeth have the best chance of being salvaged if you're able to visit your dentist within an hour. That said, you should immediately contact your dentist and inform them of the situation. But in some cases, you can put the tooth back in its socket yourself if you're smart about it.
After locating the displaced tooth, pick it up by its crown (chewing surface), careful not to touch its root. It's very important that you do not wash the tooth or let it dry out; instead, rinse it with milk if necessary and then attempt to gently place it back in the socket. If the tooth slides in easily, you can hold it in place by gently biting down on a piece of gauze. But if the tooth is being met with resistance, do not try to force it in—you could damage your gums and the tooth itself!
Instead, preserve the tooth in a glass of milk or a small plastic container. Don't store your tooth inside of a handkerchief or tissue; clear plastic or Saran wrap can also do the trick. Milk will preserve the tooth's cells for up to six hours, which should be plenty of time to seek professional treatment, assuming you act quickly.
Tips for Preventing Additional Knocked-Out Teeth
Of course, one of the best things you can do is to simply prevent your teeth from becoming displaced in the first place! Although there's no way to prevent this entirely, consider the following to improve your teeth's chances of staying put:
Wear a mouth guard during physical activity, exercise, and both contact and non-contact sports.
Avoid sugary sweets and drinks that can increase the risk of tooth decay and cavities, both of which can lead to missing teeth.
Brush and floss your teeth every single day; good oral hygiene can stave off most oral health problems, including tooth decay and gum disease.
Visit your dentist for regular checkups and routine cleanings.
Having a tooth knocked out isn't a very fun experience; however, it is something that can swiftly and easily be addressed! A little quick thinking and jumping into action without delay can ensure that your tooth is saved, and no serious complications are allowed to develop.
About the Author
Dr. Manuel Pazmino, Jr. is honored to serve patients and families in the Temple, TX area! Coming from a family of dentists, Dr. Pazmino received his dental doctorate from the New York University College of Dentistry. His practice is proud to offer many available services including emergency dentistry. If you have any questions for Dr. Pazmino or need to schedule a visit, feel free to contact him online or give him a call at (254) 778-3587.